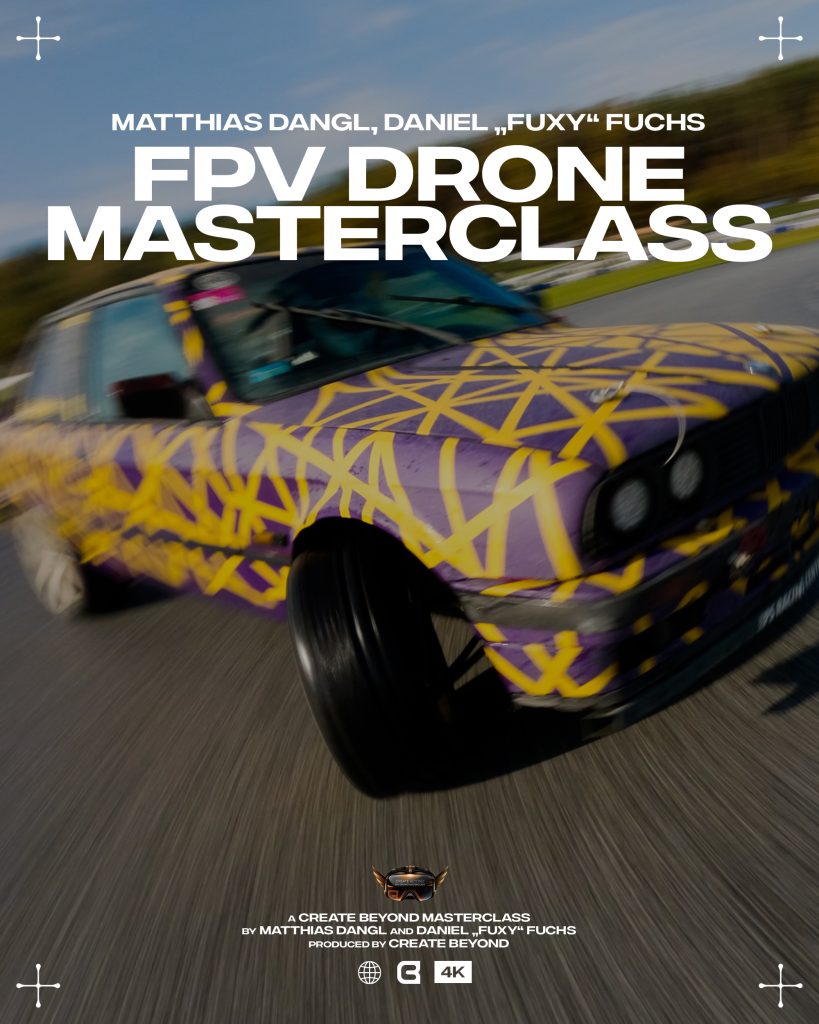 YOUR CHANCE TO WIN A SPOT IN OUR
Vote for your favorite drone shots of the previous "FPV Drone VS. Normal Drone" Battle to win a spot in our FPV DRONE Masterclass "Aerial Mastery".
Conditions of participation
Participation in the competition of "Create Beyond by Matthias Dangl", hereinafter referred to as operator or organizer, is free of charge and is governed exclusively by these terms and conditions of participation.
Participation
In order to participate in the competition, it is necessary to fill in and submit the participation form displayed. Participation is only possible within the participation period. Entries received after the closing date will not be considered in the draw.
The competition ends on 30.06.2023 at 23:59. The winner will be announced via email.
Only one submitted registration per participant will be entered into the competition. It is strictly prohibited to use multiple email addresses to increase your chances of winning. The system will detect duplicate entries and will automatically exclude this participant from the competition afterwards.
The winner will be determined after the closing date by a random draw among all participants. If the competition is linked to a task, only those participants who have completed the task correctly will be entered into the draw.
The winners of the raffle will be informed about the prize in a timely manner via a separate email. The legal process is excluded.
Data protection
Personal data must be provided in order to participate in the competition. The participant assures that the personal data provided by him, in particular first name, last name and email address are true and correct.
The organizer points out that all personal data of the participant will neither be passed on to third parties nor given to them for use without consent.