On Create Beyond, every creative will find new ways to uniquely educate themselves and take their photos & videos to the next level with our presets. The perfect gift idea for videographers, photographers and anyone who wants to become successful online.
The receipient will receive the digital voucher via eMail and can use the voucher to buy any products on Create Beyond (for example online courses and presets).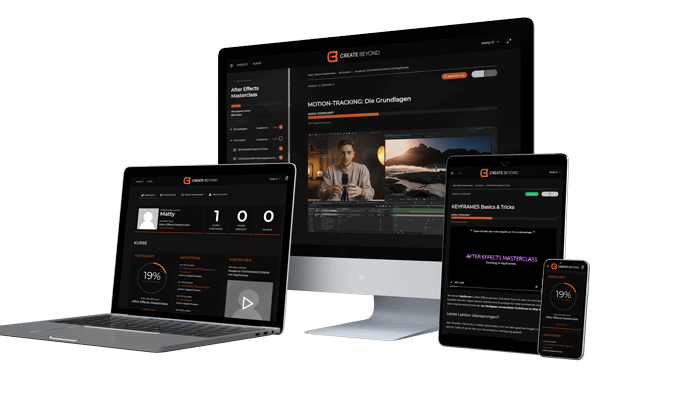 CREATE BEYOND offers online courses from successful instructors who are professionals in their field. These online courses are the best way to educate yourself and take control of your dreams.
As a course participant you are a member of the exclusive CREATE BEYOND community. Exchange ideas with other members, ask questions and gather inspiration. For every question you have, the community and Matthias Dangl will guide you to the solution.
Creators like Matthias Dangl fill their courses with years of experience. Participants learn their knowledge with a perfectly thought-out structure and will achieve a sense of achievement and enjoy learning thanks to practical exercises, tests and project templates.
On Create Beyond, the best creators offer their presets for download. This gives everyone the opportunity to create exactly the same effects and looks from their simple videos that are used by successful creators.